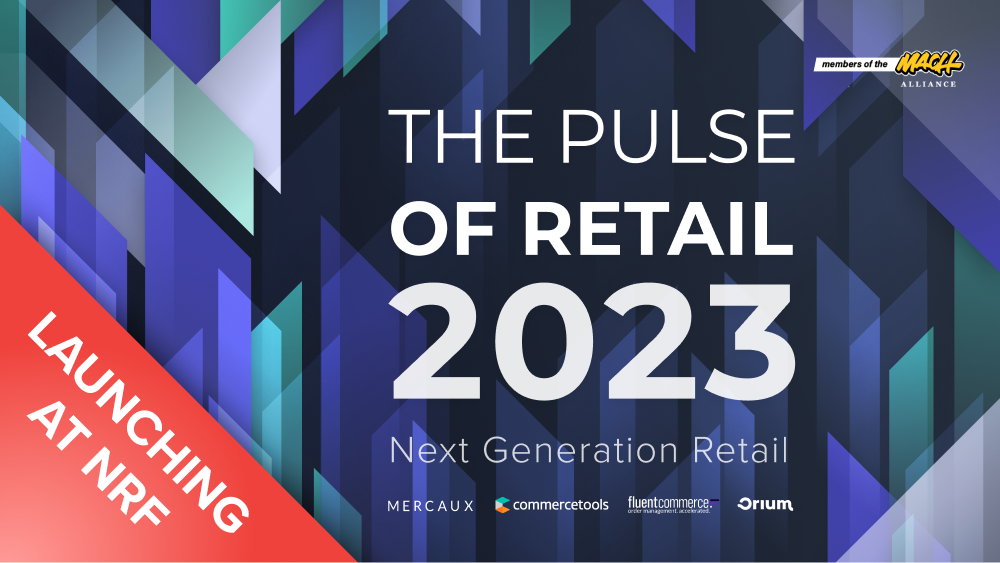 Mercaux invites you to our upcoming MACH Alliance dinner.
(Micro-services, API - First, Composable, Headless)
Join MACH Alliance members, Mercaux, Fluent Commerce, commercetools and Orium as we will be discussing all things composability and Points of Service, plus revealing the results of The Pulse of Retail 2023 report: a comprehensive white paper that reveals the opinions of 500 senior level retail executives on their current sentiment, priorities and plans for transformation in retail in 2023.
Join your hosts and retail peers a short walk from the Javits Center to get ahead of the competition this January.
Update- 01/06/2023:
Please note this dinner is now at capacity. If you'd like to be added to the waitlist, please continue to fill in the form. Thank you
To reserve a seat at this dinner, please fill out your details below - a calendar invite will be sent by the Mercaux Team to confirm your place:
6:30pm - 10pm | Canapés, Cocktails & Dinner
The Daintree, 25 W 38th Street, 29th Floor, New York
Dress code: smart casual, jackets not required